Here's a roundup of some high-quality podcasts on real estate, investing, and generating cash flow:
1. Old Dawg's REI Network by Bill Manassero – This network is a community of people who are in or near retirement who are interested in generating increased cash flow throughout their retirement years.
2. The Real Estate Guys Radio Show – This show is a real estate investing talk program for investors  with millions of downloads worldwide.  
3. Monumental by Evan Holladay – The Monumental podcast covers topics ranging from multifamily development to community empowerment.
4. Real Estate Way to Wealth & Freedom by Jacob Ayers – Building wealth and achieving financial freedom through real estate investing.
6. Dwellynn Show – Dwellynn is a Multifamily investment firm with a focus on acquisitions, repositioning, development, and management of affordable, yet quality, multi-family residential properties.
7. Cash Flow Hustle by Justin Grimes –  Provides actionable insights for those seeking to create wealth through additional income streams
8. Before the Millions by Daray Olaleye is a weekly podcast where millionaires share their best strategies to help people create and build a lifestyle business through real estate investing.
9. Chain of Wealth with Denis and Katie provides money tips & strategies for people looking to achieve incredible things with their finances.
10. How to Lose Money by Paul Moore and Josh Thomas is a wealth-building podcast dedicated to the honest stories of business and life lessons learned.
11. Money Savage by George Grombacher is a podcast with a savage approach to personal finance featuring financial professionals and subject matter experts, released five days a week.
12. The Money Advantage by Rachel Marshall helps business owners build financial freedom with cash flow strategies, Infinite Banking, and alternative investments.
13. Smart Real Estate Coach is designed to help people reach the next level of real estate investing no matter their starting point.
14. Wealth Standard by Patrick Donohoe – The Wealth Standard Network is a collection of podcasts focused on investing, financial strategies, and building wealth.
15. The Titanium Vault by RJ Bates – The Titanium Vault unlocks the secrets to real estate investing and entrepreneurship.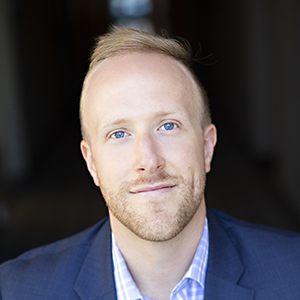 Ben Fraser is the Managing Director and Chief Investment Office of Aspen Funds. Prior to Aspen, Mr. Fraser was a commercial lender at First Business Bank specializing in government backed loan originations (SBA & USDA), for one of the top SBA lenders in the nation. Prior to that he was a commercial credit underwriter for Crossfirst Bank, personally responsible for underwriting over $125MM in C&I and CRE loans across a variety of industries.